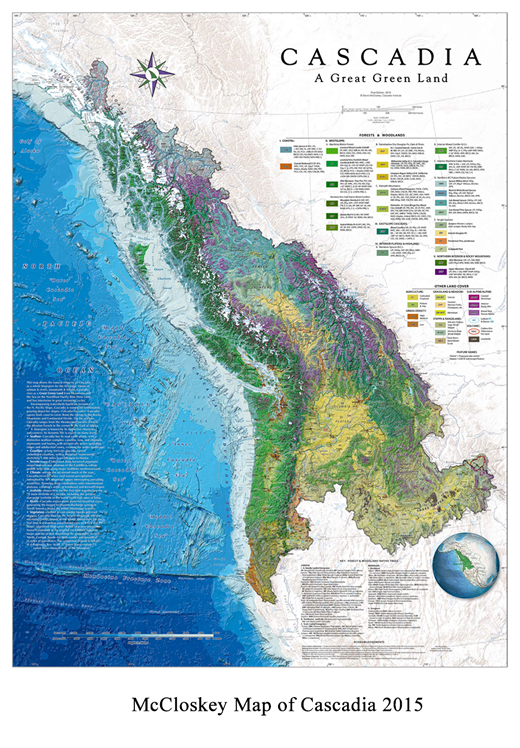 Specs:
Paper--printed in Portland on archival medium weight cover stock, coated to protect inks.
Two Versions Available--Regular and Laminated.
Regular is fine for framing and hanging on the wall.


Laminated is best for hauling around and travel, as it can be carefully rolled and unrolled over and again without damage. Matte lamination is used, with a low-glare dull shine, which seems to slightly increase saturation of colors.
Sizes--Image Size: 26 1/4" wide X 35" long.
Margins-- Regular: white margins are 9/16" on sides, and 2 1/8" on top and bottom (trimmable).
Laminated: clear margins are 1/4" overlap on three sides, and @ 1/2" overlap on top (do not trim or perforate!).
Total Sheet Size--Regular: 27 1/2" wide X 39 1/4" long.
Laminated: 28" wide X 40 1/8" long.